It was someone's idea to have our school's picture day on a Friday this year. You've gotta understand. That is the one day we are allowed to wear jeans to school, but we have to wear it with spirit wear. It's not always the nicest looking outfit, but I am NOT missing a jeans day. Needless to say, I skipped pictures the first go around.
When picture retakes came through, I was ready. I got all dressed up and went right to the photographers before any of the students arrived so I wouldn't be rushed, sat right down and turned my head ever so slightly and waited. The gal behind the camera laughed and said, "You've done this before, huh?"
I got those results back recently and was a bit shocked. I have my picture from last year sitting up on my wall and as I compared the two there was a marked difference. All that working out over the past seven months has paid off. I have proof!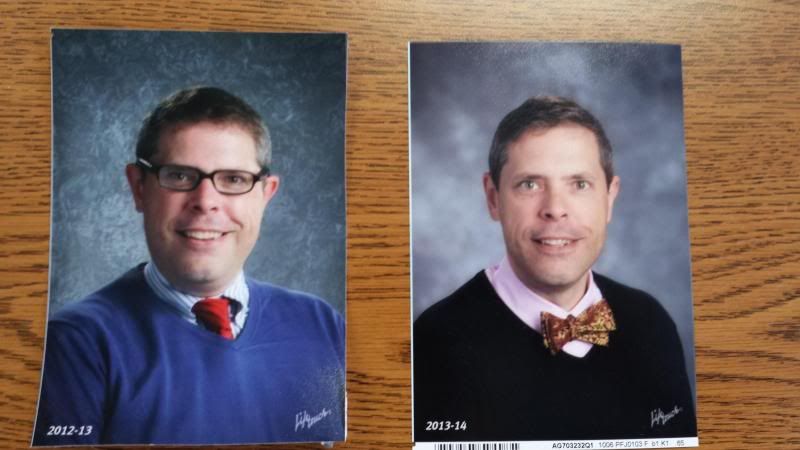 but I can't seem to make it turn the right way. Whaaa!