I was just about to finish up our prescribed extended text, George Washington's Socks. I have been enjoying the process of Close Reading with longer texts and the kids really do get into the stories. I needed to start planning for what was coming next.
Our third nine week quarter was about to end and we were moving into our Science unit on Forces, Motion, and Simple Machines. Whenever I do this unit, I am reminded fondly of the time I had my third graders build chocolate inventions after we read Charlie and the Chocolate Factory. One of my favorite days was the big reveal when the kids got to show off their skills and explain how their machines worked. Plus, there was always plenty of candy to be had!
Problem solved. I would use Charlie as my next extended text. Diet be d-----d! I went to the Scholastic site and found out Charlie was being sold for $7. EEK! No way could I afford to buy all of the kids their own copies. I scrolled just a little further and noticed that a combo set of Charlie as well as the Great Glass Elevator was being closed out for $3. Hmm. Parent conferences came up and I asked parents if they'd be willing to pitch in $2 so their child could have two books. They agreed. I put up the rest of the funds.
The box arrived with 25 copies of the gleaming gold covers. I couldn't wait to start handing them out. Then it hit me. The kids should be excited about this as well. So the simple machine I call my brain began to turn. The next morning each child came in to discover this on their desk: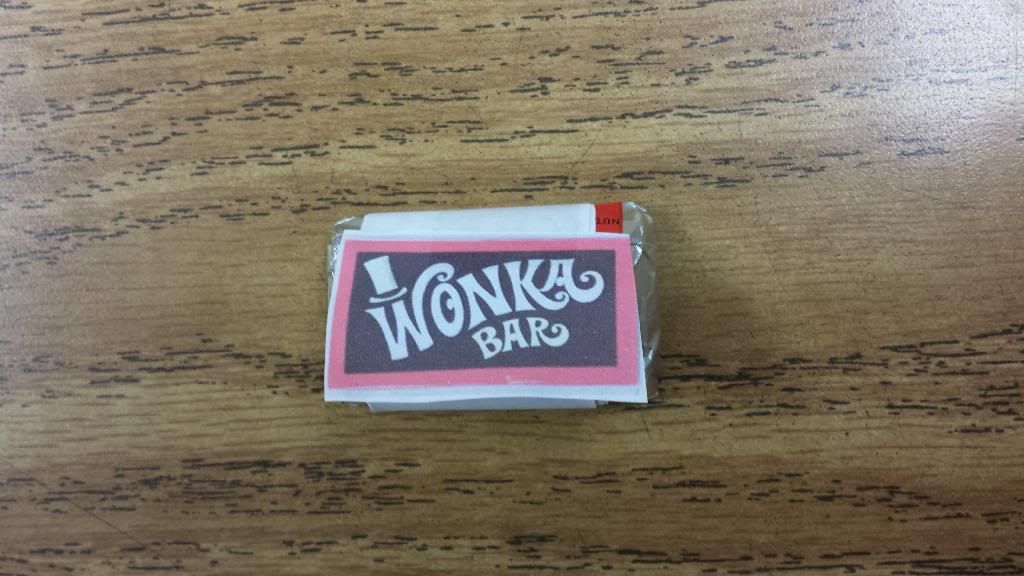 It was a fun sized chocolate bar with a label I printed out. But the surprise was what lay wrapped round the bar itself. As the kids arrived each one, slowly unraveled their prize to discover: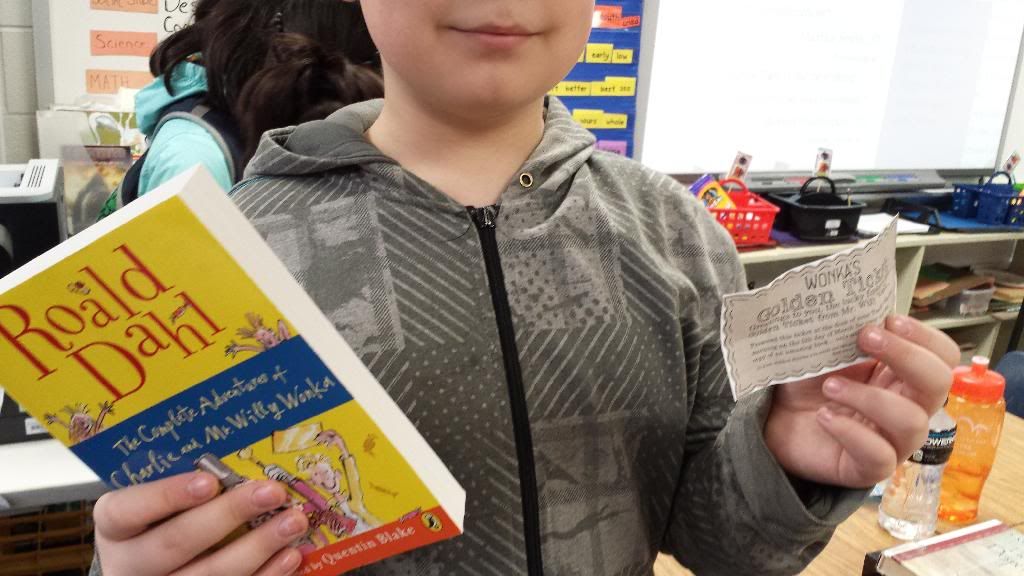 Their very own Golden Ticket! If you read it it tells them to turn in the ticket for their very own copy of the book. Such fun watching them run around as each new person arrived begging them to open their bar to see if they got the Golden Ticket as well. The excitement was palatable.
When reading time arrived that day, I had to make them wait just a day longer. We had some predicting to do. I gave them a copy of the text from the lead in page of Charlie and the Chocolate Factory where Roald Dahl labels each of the kids. We looked at the description such as - Augustus Gloop, a very greedy boy- and thought, "What would a greedy boy do?" They wrote down their thoughts for each of the characters and then shared them with an Elbow Friend.
That was Day One.