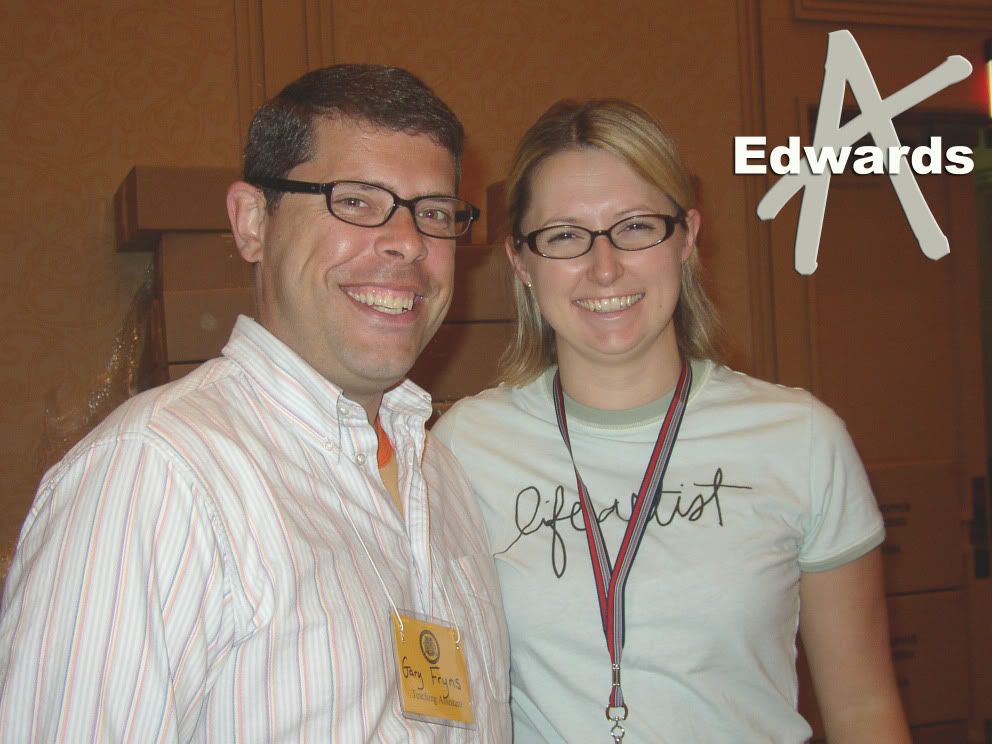 I just spent five whole hours hanging out and chatting with.....Ms. ALI EDWARDS!!!!!!!!!!!!
Guys, she is SOOO awesome. So laid back and carefree. It was hard to remember that we haven't been best buds forever. Actually everyone I met while volunteering at CKU-Atlanta was so awesome! I got all the big ones to sign my book. Ali, Cathy Z, Becky Higgins,
Tim Holtz
, Ginger from Gin-X, and some others I don't recognize right off the bat.
I was kinda fretting that I wouldn't be getting any goodies as a TA because the morning lagged on with nothing being mentioned. But come 1 PM I am informed I get a FREE catered lunch, here is my FREE Ali Edwards lanyard and FREE Cropper Hoppper Stand Up Case and FREE Page Planner 5 packs.
Lunch was a yummy taco bar. Then I was TA for Magic Scraps two elective classes. Emily Adams turned out to be fun to work with too! I hadn't known her before. By the end she gave me BOTH of her class kits and a name for a gal looking for a digi designer!! AS I signed out, I got more goodies. A FREE jewelry case and a FREE bag of goodies with tons of stuff!!
Long but incredibly wonderful day!!
http://aliedwards.typepad.com/
Other pictures from the day: