I consider tonight to be my last night of freedom before school starts again. Yes, Yes, I know. Technically it doesn't start until Monday for the teachers. But I have a luncheon to attend tomorrow to meet my new mentee for the year. I am planning on working on pulling together things to be copied and calling parents to schedule for registration night. So really, the gates open tomorrow....sigh. Where did the summer go?
I am quite pleased that I managed to cram so much into this summer. Started off with the surprise going away party for my best buddy, Christine. Go DUKE!! Gonna miss you, GRIL! (inside joke). Then I had my sitting around the house being a big lazy bum time. Next summer school descended. After that it was the Scrapbook Expo with the Peaches staying at my house. After that it was off to Indianapolis for the RCA tennis championship. Big Hey to Andy Roddick and James Blake!! Of course there was CKU and volunteering. Huge moment for me, personally.
And now school looms near.
Since I can't sleep. I am feeling a little generous. I have a new Baseball themed kit just for you!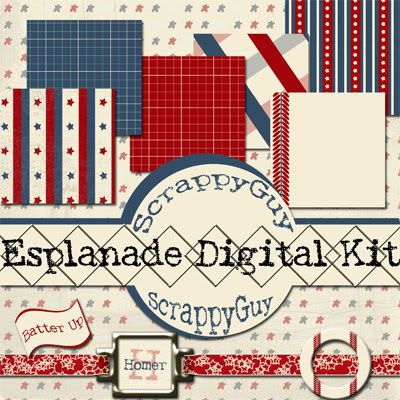 You can find it here at this link:
http://www.yousendit.com/transfer.ph...A2C9FE7A19C283
Leave me a comment and let me know if you can't find it, okay?
Now what do I do til I fall asleep?