When I was researching which cameras I wanted to purchase if my DonorsChoose project got funded, I immediately gravitated to the Nikon Coolpix S31. I had googled 'Best camera for kids' and this popped up on the suggestions list. Once I saw that it was shatterproof, waterproof, and had over sized buttons for little hands, I was hooked.
Notice I said 'if' the project got funded. I am still shocked that it actually came through. But it became more real the moment the package was put in my hands at school. They arrived from Amazon in only two days. Maybe they worked out a deal to get in on the Prime membership.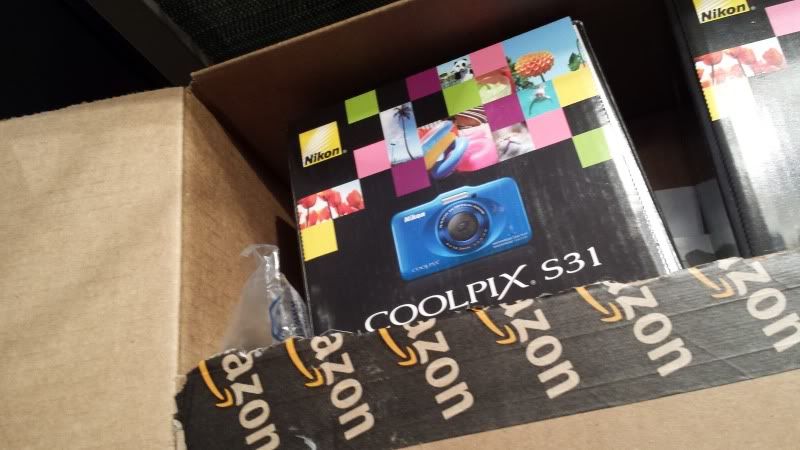 These cameras are seriously cute. I got two of the pink ones and two of the blue. For some reason the blue were discontinued and I had to go in and select something else, but not from Amazon. They rerouted me to Best Buy and I ordered the Canon Powershots. We'll see how those compare.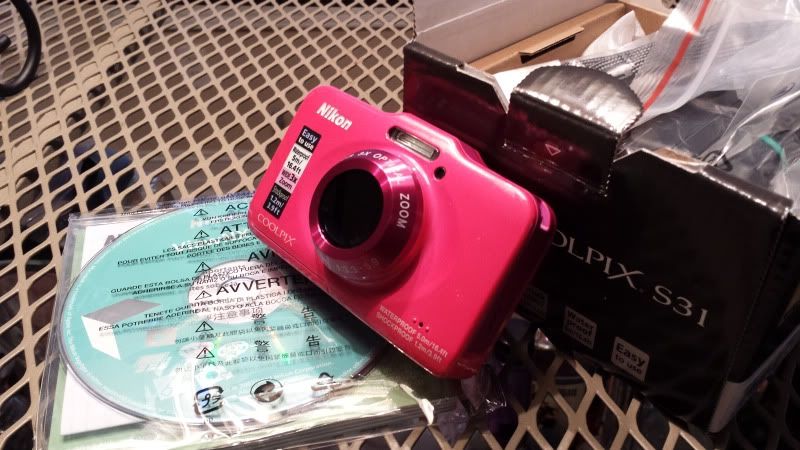 I can't wait to use them with my Photography Club. We'll use these to learn on in school and then they can go home and use their own cameras or phones to complete some 'homework.'