I've been slowly working through my room to get everything ready for ...wait for it...next week! My other friends (a.k.a. colleagues) have been making appearances as well. It's great to see them again that I'm almost excited about going back to school.
I was in there today getting my binders ready and putting a bunch of stuff up on the walls. I think I got a little too excited as I was using the hot glue.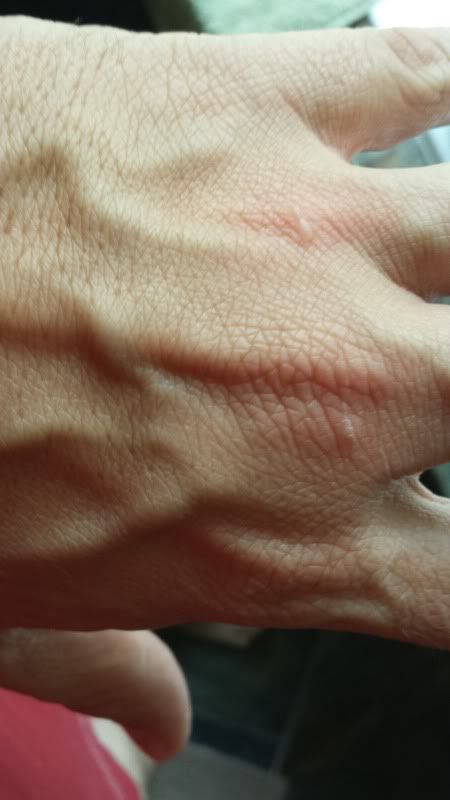 So, as you gear up for 'Back to School' mode, I am warning you to remember to be careful as you wield your hot gun. Those suckers are hot.