Have you heard of this stuff? Everywhere I turn I am hearing about how awesome this stuff is. I had no clue what it was, so I went to the Shopping Queen, aka Jessica Ivey, and asked. Of course she had an answer. Washi tape is just this super fun tape with designs on them. There are several different brands such as the ones I got called Tape Works, but they all accomplish the same thing.
I picked up three types today.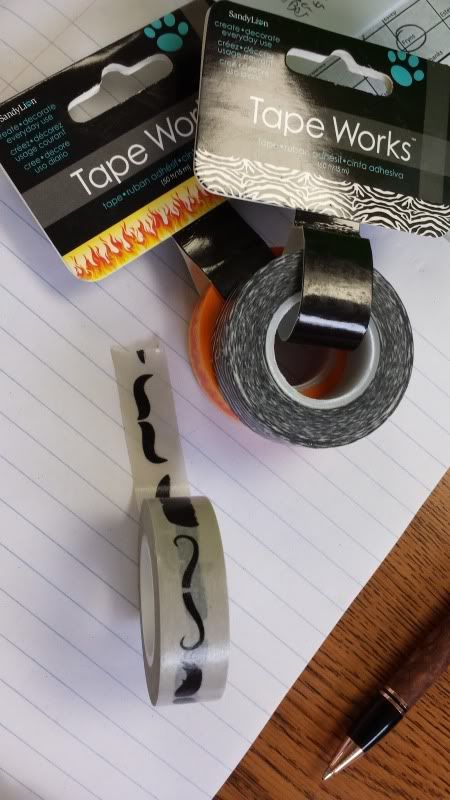 The Mustache one, A fire brand, and a zebra pattern. They were like $3 each, but you can't put a cost on fun.
I am using the Mustache tape to put on the backs of my behavior clips. This is only so that I can say, "I MUSTACHE you to behave." Get it?
Bethany Hunter
must have read my mind because she sent two MORE types of tape. Win!